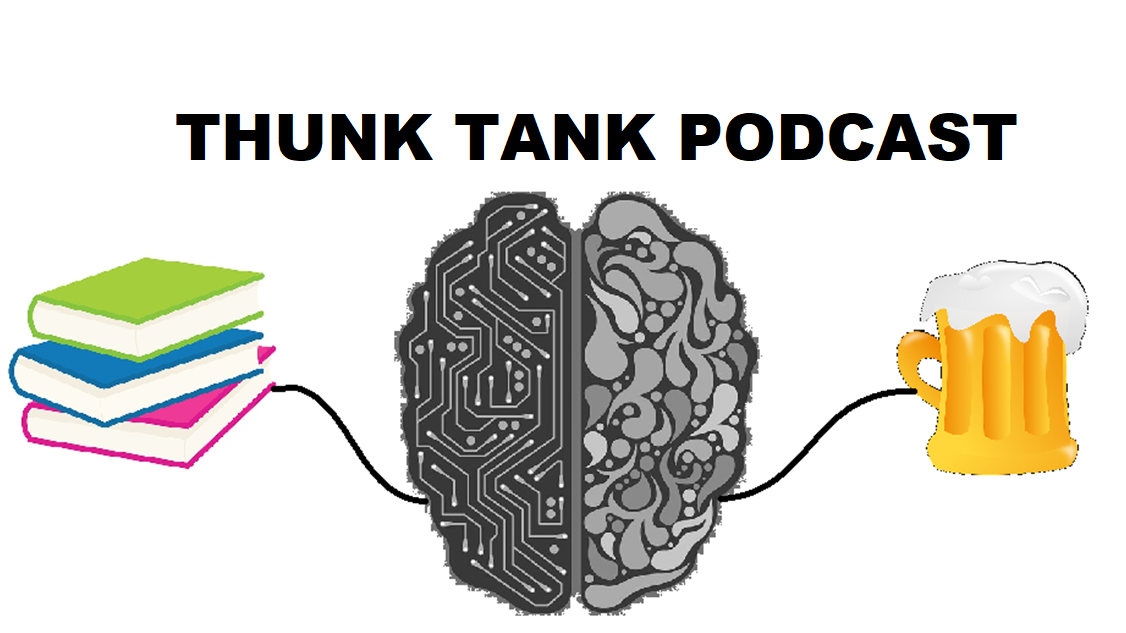 Well you've finally got it, a clip show from Thunk Tank Podcast. These are the most thunky clips we could find from 2019. There's also a New Years montage at the end that you'll want to hear, so be sure to listen all the way through. Happy New Year and thanks for listening. Here's to more thunking in 2020!!!
Support Us:
If you enjoy the podcast, please consider rating and reviewing wherever you listen to podcasts. We would also love for you to share it with someone who might enjoy us.
And of course if you really want to support us consider subscribing on Patreon for as little as one dollar per episode!
Follow Us: