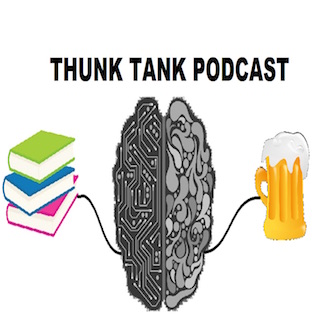 What happens when the Thunk Tankers take a trip on the Oregon Trail? Find out this week as we discuss Johnny Genie's odyssey across country to set up our west coast studio! There will be talk of beer, dogs, and avoiding dysentery as you attempt to ford rivers. Oh and also stay the fuck out of the left lane unless you're passing…
For blog posts and other extras, check out our website at: www.thunktankpodcast.com
Support us:
If you enjoy the podcast, please consider rating and reviewing wherever you listen to podcasts. We would also love for you to share it with someone who might enjoy us.
And of course if you really want to support us consider subscribing on Patreon for as little as one dollar per episode!
This Episode's Brews:
Tweet at us what we drank, I'm too lazy to listen all the way through and remember!
Follow Us: