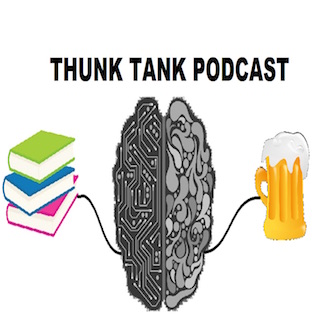 Oh gods. Us plus the hottest wings on the market equals, well, dive into the tank with us as we explore life's deepest questions -- all whilst chomping into increasingly scorching wings!
For blog posts and other extras, check out our website at: www.thunktankpodcast.com
Support us
If you enjoy the podcast, please consider rating and reviewing wherever you listen to podcasts. We would also love for you to share it with someone who might enjoy us.
And of course if you really want to support us consider subscribing on Patreon for as little as one dollar per episode!
This Episode's Brews
Follow Us