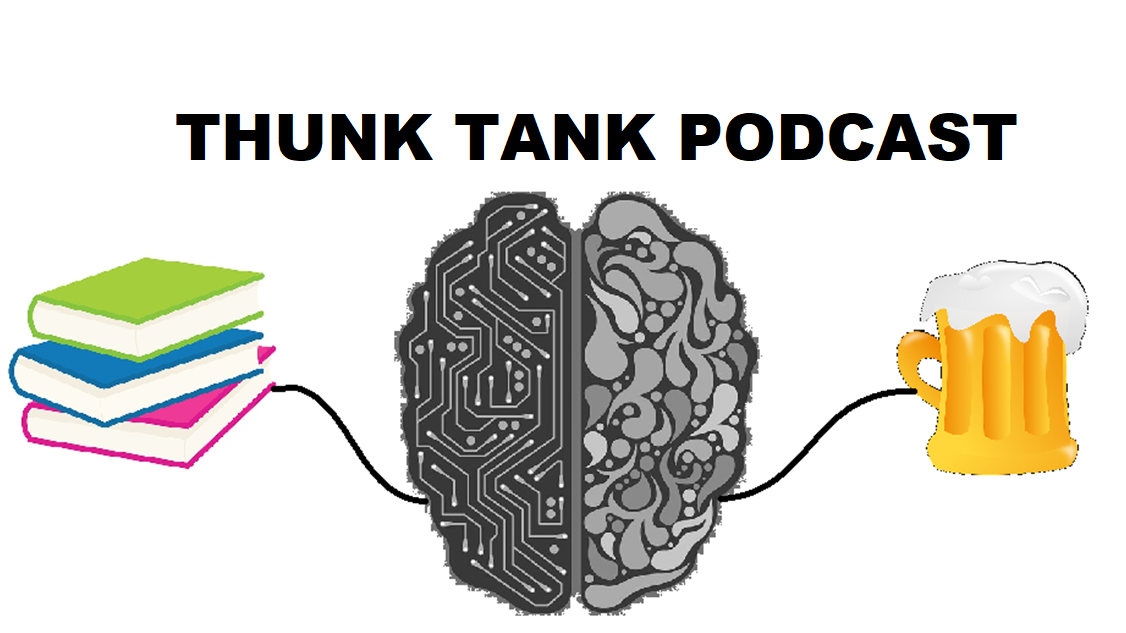 In this episode, Johnny sits down to sample another flavor of the south, this time with friend of the podcast Chase Westmoreland. Chase is a really interesting character. He is a former aerospace machinist who currently works at Foothills Brewing in North Carolina. They talk about a range of topics, including mushroom funeral rituals, wild horses, and hunting.
For blog posts and other extra material, check out our website at: www.thunktankpodcast.com
Support us:
If you enjoy the podcast, please consider rating and reviewing wherever you listen to podcasts. We would also love for you to share it with someone who might enjoy us.
And of course if you really want to support us consider subscribing on Patreon for as little as one dollar per episode!
This Episode's Brews:
Damn! We forgot again this time…
Follow Us: