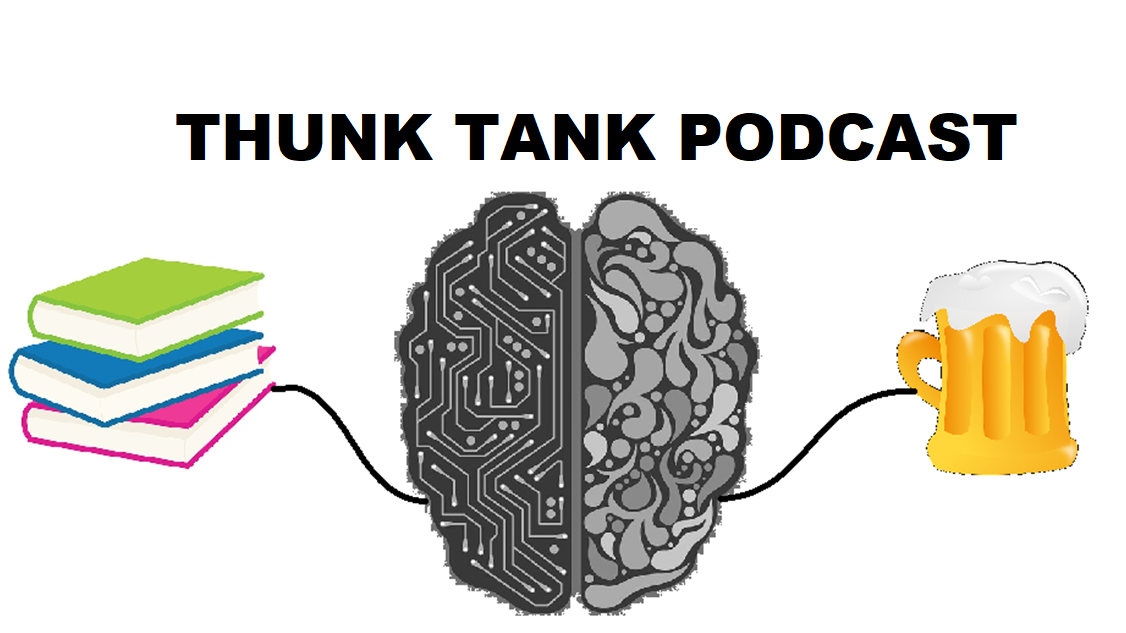 Winter is finally here! And with it, white walkers, dragons, and the end of one of the early 21st century's most influential shows. Take a deep dive with us as we explore this monumental series – recapping how we got to the eve of this final season, the show vs. books, and our predictions for who will win the Game of Thrones. Note: SPOILERS ABOUND!
For blog posts and other extra material, check out our website at: www.thunktankpodcast.com
Support us:
If you enjoy the podcast, please consider rating and reviewing wherever you listen to podcasts. We would also love for you to share it with someone who might enjoy us.
And of course if you really want to support us consider subscribing on Patreon for as little as one dollar per episode!
This Episode's Brews:
Bear Republic: Racer 5 IPA
Follow Us: