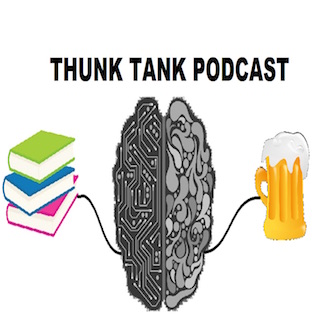 Think the world's gone crazy? So do we! Join us this week as we deep dive into the madness that is the U.S. President Donald Trump's declaration of a National "Emergency". What is his "real" goal here? And how can we call out baloney on both sides of the aisle in an attempt to point to reason – rather than partisan lunacy – as the path to make a better world.
Check out our new website and blog at: www.thunktankpodcast.com
Support us:
If you enjoy the podcast, please consider rating and reviewing wherever you listen to podcasts. We would also love for you to share it with someone who might enjoy us.
And of course if you really want to support us consider subscribing on Patreon for as little as one dollar per episode!
This Episode's Brews:
Follow Us: