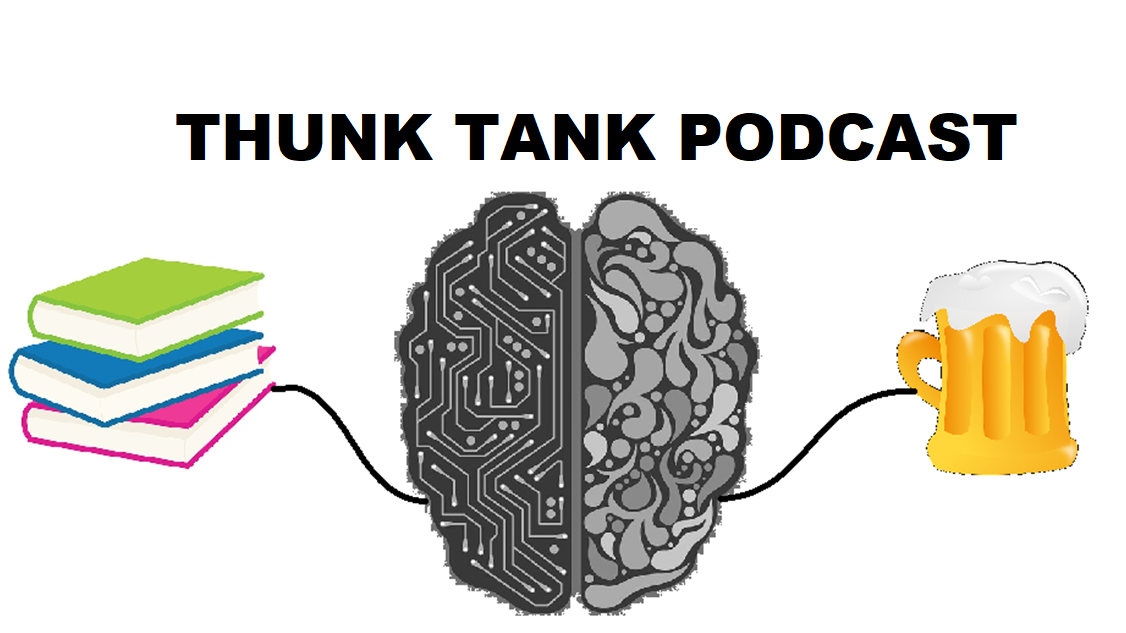 In this episode of the Thunk Tank Podcast, Johnny splinters off and sits down with jazz trumpeter and friend of the podcast Charlie Humphrey. They drink some delicious beer as usual and dive deep into the works of Dan Harmon, especially the shows Community and Rick and Morty. Dan Harmon's writing, besides being hilarious, is often about deep topics such as death, nihilism, and finding meaning in life. If you're already a fan of these shows then you should enjoy listening. And if you don't know these amazing shows, then start watching them tonight please. Maybe this conversation will convince you to check them out. Hope you enjoy!
Support us:
If you enjoy the podcast, please consider rating and reviewing wherever you listen to podcasts. We would also love for you to share it with someone who might enjoy us.
And of course if you really want to support us consider subscribing on Patreon for as little as one dollar per episode!
This Episode's Brews:
Links Mentioned:
Follow Us: