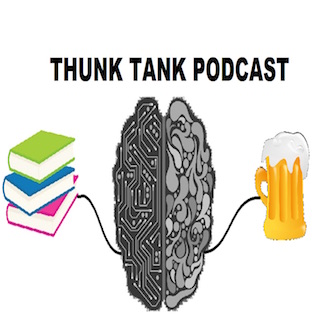 We're all terrified of nuclear warfare, but are there pros in addition to the obvious cons? More importantly, how has nuclear proliferation shaped our world so far, and how will it continue to define our sociopolitical regimes in the future?
On topic things we touch upon:
Off topic things we touch upon:
Join us as we discuss these issues – and of course, fancy craft beers – in this week's episode!
Please check out Thunk Tank Podcast's new website and blog here, and as always, if you enjoy what you hear, consider sharing, rating/reviewing, and subscribing on Patreon to support us!
This Episode's Brews:
Links Mentioned:
Follow Us: