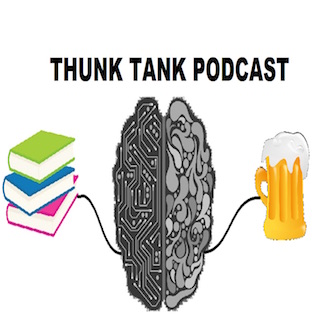 Ever wonder what's the best way to use chopsticks? The optimal plys for a roll of toilet paper? How much sand is in our bu–whoa whoa, okay, you'll have to take a listen to our Thunk Tanker Q&A episode to find out the answers to these questions and more! Very special thanks to our longtime fan and podcast guest, robo Cara, who moderated this fascinating and incriminating interview. Crack a drink and dive in with us!
For blog posts and other extra material, check out our website at: www.thunktankpodcast.com
Support us:
If you enjoy the podcast, please consider rating and reviewing wherever you listen to podcasts. We would also love for you to share it with someone who might enjoy us. And of course if you really want to support us consider subscribing on Patreon for as little as one dollar per episode!
This Episode's Brews:
Long week in NC…who knows…
Follow Us: