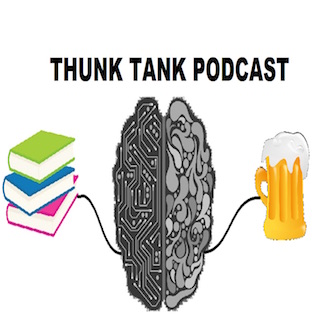 Worried about your next job interview? Not sure how to prepare? Join us this week as we reveal the secrets of nailing any job interview. Johnny and Luke recount their own vital experiences while professor Labs shares the curriculum – lessons, exercises, and tips – from his professional communication course for business majors.
For blog posts and other extra material, check out our website at: www.thunktankpodcast.com
Support us:
If you enjoy the podcast, please consider rating and reviewing wherever you listen to podcasts. We would also love for you to share it with someone who might enjoy us.
And of course if you really want to support us consider subscribing on Patreon for as little as one dollar per episode!
This Episode's Brews:
Follow Us: