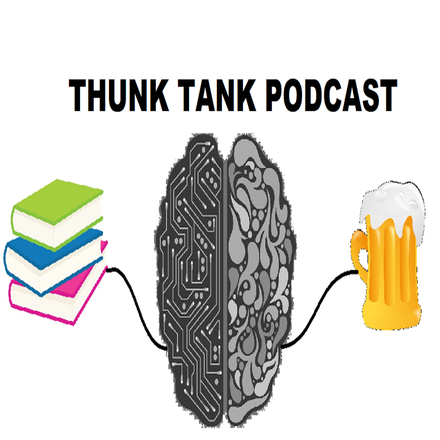 While we absolutely love our craft beers over here at Thunk Tank Podcast, we're certainly not adverse to other fine genres of booze. Enter the cocktail and explore the delicate art of mixology with our very special guest this week, Kevin, who teaches classes on how to craft the classiest of specialty drinks. From martinis to manhantans, and many more, we dive deep into the tank on this episode in order to learn exactly what level of heart and spirit(s) goes into making a truly delicious cocktail of your dreams!
And as always if you enjoy what you hear, please consider sharing and subscribing for updates! (more information listed below)
This episode's brews and cocktails:
Other Half Brewing - Brooklyn, NY: DDH CITRA + GALAXY (Imperial IPA)
Martini:  Martin Miller's 9 moons barrel rested gin, boissierre dry vermouth
Manhattan: Hillrock Estate single malt whiskey, carpano antica formula vermouth, angostura and orange bitters.
Patreon: www.patreon.com/thunktankpodcast (Please consider supporting us! It costs almost nothing, and there are awesome prizes if you do!)
This Episode's Links: