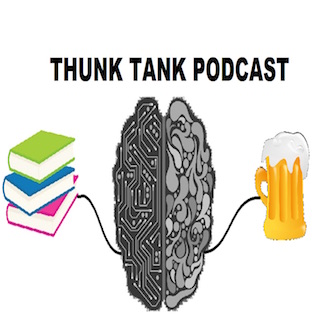 What are you Thunkful for? Join us on this very special holiday episode where we explore the history and meaning of Thanksgiving--acknowledging what we're truly thankful for along the way.
And, in the theme of Thunksgiving, a very special THUNKS to our biggest fans:
For blog posts and other extras, check out our website at: www.thunktankpodcast.com
Support us:
**Very Special Thunksgiving Drunk Tank Episode is now on Patreon**
**Video of Luke in his old 1989 Isuzu also available on Patreon for supporters!!**
If you enjoy the podcast, please consider rating and reviewing wherever you listen to podcasts. We would also love for you to share it with someone who might enjoy us.
And of course if you really want to support us consider subscribing on Patreon for as little as one dollar per episode!
Brews:
Follow Us: