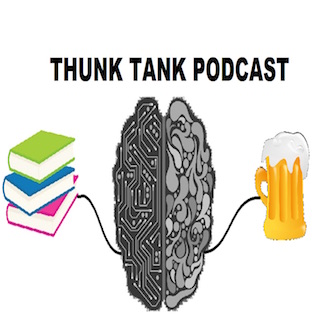 Like zombies? Craft beer? Original literary analysis? Join us this week as professor Labs discusses The Walking Dead comics (although the T.V. show might also be mentioned). Whether or not you're a fan of zombies, there's plenty of thematic gold here to explore for everyone: from themes of 'good' vs. 'evil', to how to end an epic literary series, to becoming a stronger writer. So sit back, crack a cold one, and get ready to kick in some zombie heads -- okay, maybe just those first two. Maybe.
For blog posts and other extras, check out our website at: www.thunktankpodcast.com
Support us
If you enjoy the podcast, please consider rating and reviewing wherever you listen to podcasts. We would also love for you to share it with someone who might enjoy us.
And of course if you really want to support us consider subscribing on Patreon for as little as one dollar per episode!
Follow Us