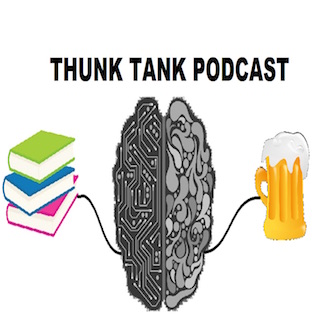 In this episode of the podcast, Johnny sits down with craft beer brewer Justin to pick his brain about the world of craft beer. Justin went to Rockingham Community College for their brewing, distillation, and fermentation program. Since then he has worked at various craft beer breweries in the North Carolina area. This episode was recorded in two parts. Part one is Johnny genie and Justin, and in part two Luke joins in via Skype to ask some of his own questions. Sorry no Joe this week, supposedly he was busy grading end of the semester papers.
Check out our new website and blog at: www.thunktankpodcast.com
Support us:
If you enjoy the podcast, please consider rating and reviewing wherever you listen to podcasts. We would also love for you to share it with someone who might enjoy us.
And of course if you really want to support us consider subscribing on Patreon for as little as one dollar per episode!
This Episode's Brews:
Follow Us:
Intro music by Antti Luode